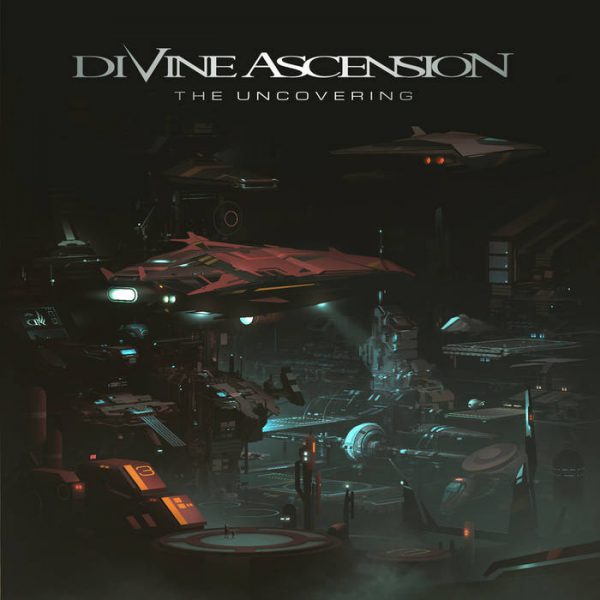 Divine Ascension
Titel: The Uncovering
ViciSolum Productions / Sound Pollution
Ein ganz heißer Tipp für alle Freunde des Progressiv Metals kommt dieser Tage aus dem fernen Australien. "The Uncovering" ist das dritte Album von "Divine Ascension" und ein richtiger Knaller. Wie eine Mischung aus "Symphony X" Musik mit "Within Temptation" artigen Gesang von der überragenden Frontlady Jennifer Borg begeistert die Scheibe vom hart groovenden Openersong "Evermore" bis zum Abschlußtrack "Vultures". Dazwischen nur hochwertiges ohne Ausfälle. Gemastert wurde das Album von Jens Bogren (Soilwork, Opeth, Devin Townsend etc.) und musikalische Unterstützung erhielt die Band von Tom Englund (Evergrey), der auf "Pursuit of Desire" mitwirkte .Musikalisch wird hier auf allerhöchsten Niveau agiert und die Gitarrenarbeit von Karl Szulik ist wirklich beindruckend. Mit dieser starken Scheibe im Rücken werden "Divine Ascension" garantiert viele neue Fans finden. Fette neun Punkte.
LINE-UP:
Jennifer Borg – Vocals
Karl Szulik – Guitars
Jason Meracis – Bass
Luke Wenczel – Drums
TRACKLIST:
01. Evermore
02. Prisoner
03. The Fallen
04. Pursuit of Desire
05. New World
06. Revolution Phase
07. Beyond the Line
08. One Step from Here
09. Bittersweet Divide
10. Vultures
DISCOGRAPHY
The Uncovering (ViciSolum Productions) 2018
Liberator (ViciSolum Productions) 2014
As The Truth Appears (Nightmare Records, World) & (Hydrant Music, Japan) 2011

(photo credit: Andrew Raszevski)
Chris Strieder vergibt 9 von 10 Punkten
---
Anzeige
Sofort
The Uncovering
anhören? Dann check mal das Album bei
Amazon Music
. Noch kein Account? Dann
jetzt einfach testen
und mehr als 50 Millionen Songs streamen.
Unverbindliche 30-Tage-Probemitgliedschaft möglich.
Für bestehende Prime-Mitglieder bereits
ab 7,99 EUR / Monat
oder 79 EUR / Jahr bzw. für Non-Prime Mitglieder 9,99 EUR / Monat. Ermäßigung für Studenten ab 4,99 € / Monat möglich!
Weitere Infos hier!