This article series is about the tools of popular guitarists and bassists. What are their favorite guitars or basses and how is it related to them? This time with Peter Jordan (Running Wild).
Friedman Cali Ebony and Ivory
The two Friedman´s are my main axes in Running Wild since 2019. I used them for my recordings on "Blood On Blood". I love the standard of manufacturing, the sound and the playability. I named them "Ebony" and "Ivory".
Paul Reed Smith CE
This guitar dates from one of the first run. I used it in Running Wild as well as Fair Warning. It is modified with twisted EMG 89 PickUps and Sperrten Tuners. Also the tremolo has been modified.
Fender Stratocaster 1973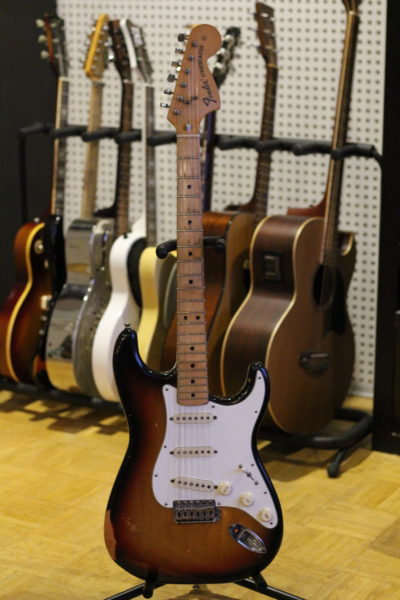 This is my favourite Strat and the best proof for the fact, that 70s Fenders can be really cool. It has stock 65 or 66 Black Bottom PickUps. You can find them in some of the 73/ 74 Strats and they sound awesome. The guitar is rather lightweight.
Fender Telecasters 1971
Two more examples for really nice 70s guitars. One maple, one rosewood neck. The maple Tele is barely over 3kg. Both sound awesome! Not to harsh at the bridge and not too muddy at the neck. Just powerful and well balanced.
Gibson Les Paul 1991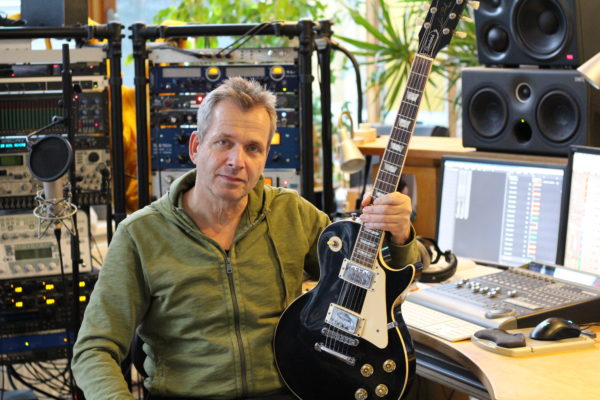 This is my favourite Paula. For some reasons it has different electronics than usual though everything is stock. The pots are rather linear. they blend back really nicely from bark to clean. Also the middle position is very versatile when you use the volume and tone pots. The all over sound is quite bright and transparent with just the right shot of fatness.
Gibson ES 335 TD 1973
Someone brought this guitar to me from the US. It had a walnut finish that had already bleached when i got it. This axe is a real Rocker. I modified it with capacitors to meet the treble loss when rolling back the volume.
Gibson Firebird 1992
I added this because a Firebird `76 was my first professional guitar. After that i had a 1964 Firebird 3 from Uli Jon Roth that he played on "Fly To The Rainbow" (Scorpions). He bought it back from me. A few years ago i decided to get another Firebird.