This article series is about the tools of popular guitarists. What are their favorite guitars and how is it related to them? This time with James Stevenson.
I've played Gibson Les Pauls all my life and probably always will although recently I've also been using an aluminium guitar custom made for me by Patrick Arbuthnot. I'm a fan of the classic American brands. So as well as a bunch of Les Pauls I own some Telecasters, Strats and one Gretsch (if you want that Gretsch "twang" nothing else will do it). I remember recording the sixth Gene Loves Jezebel album Heavenly Bodies with producer Peter Walsh and we were trying to capture the guitar sound George Harrison created on Happiness Is A Warm Gun – but I didn't have a Tele then so I had no chance. I went out and bought one immediately after that session.
I also have recently been playing a 6/bass double neck in The Alarm – custom made for me by Gordon Smith guitars.
You can read about my guitars here: http://www.jamesstevenson.info/tools.htm
When I was hired to play rhythm guitar in The Cult in 94/95 Billy Duffy said he wanted me to be the "utility man" so although I played mostly a Les Paul I also played a Telecaster on some numbers and even a 66 Fender Electric XII on She Sells Sanctuary and Revolution.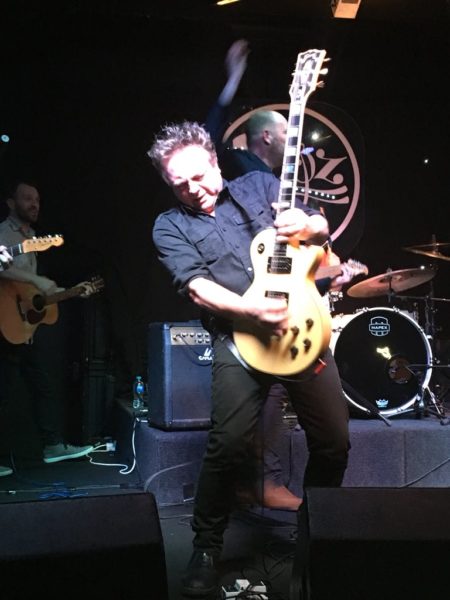 As far as acoustics go I'm always drawn to a good Gibson J200 or a 60s Epiphone Frontier – I love the cactus and ropes guard on those.
The great thing about the guitar is no two players sound or play the same. Find a guitar you love and your own personal style will flow.
www.facebook.com/jamesonguitars
www.twitter.com/jamesonguitars
www.instagram.com/jamesonguitars
https://en.wikipedia.org/wiki/James_Stevenson_(musician)