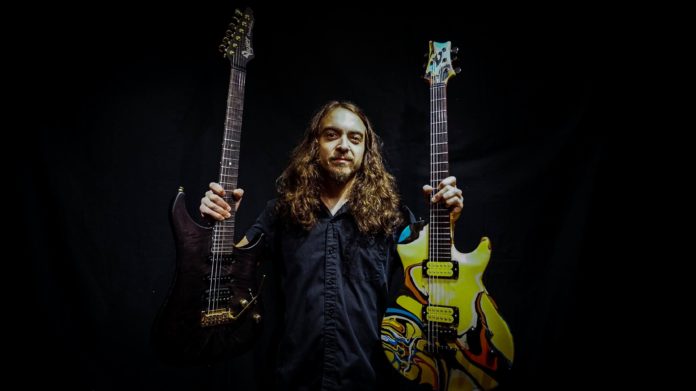 This article series is about the tools of popular guitarists. What are their favorite guitars and how is it related to them? This time with Nick Lee (RIOT V).

I have been playing Vigier Guitars since 2016. I was looking for a guitar to replace my Les Paul which could really handle the road any my aggressive performance style. DJ Scully at Vigier hooked me up with a GV Rock to borrow to see if I liked it and I never looked back… and never gave the guitar back! A year or so later they made me my first custom guitar, a GV Rock with the colors of Moon Tooth's album 'Chromaparagon' turned into a beautiful "art rock" paint job! That guitar is the truest work horse I have ever owned. It takes a beating and never lets me down. I have used it on countless tours now between Moon Tooth and Riot V and whether it's down tuned for MT or in standard for Riot it always performs and stays in tune. A couple years ago I got my second custom order from Vigier; an insanely gorgeous Excalibur Ultra Blues. This is the first "strat style" guitar I've ever owned and I absolutely love playing it. It's absolutely beautiful and makes me want to practice more! I have it in D standard/drop A for Moon Tooth and I've used it for the last few Riot tours before covid hit in standard and it absolutely kills!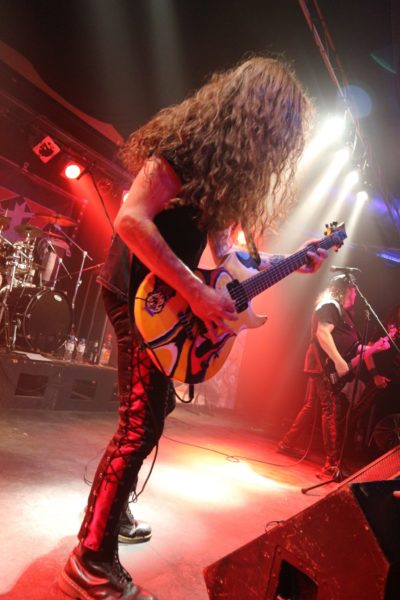 https://www.youtube.com/channel/UCikIV67lTfigg3JP1FHE_YQ/videos
https://www.facebook.com/riotrockcity
---
Anzeige
Werbung mit Transparenz! Durch den Einkauf von Produkten über die hier gesetzten Amazon-Links kann das Fan-Projekt darkstars.de Provisionen erhalten, was aber für die Käufer preislich kein Nachteil ist. Siehe auch Projektfinanzierung darkstars.de.
Letzte Aktualisierung am 16.10.2021 / Affiliate Links / Bilder von der Amazon Product Advertising API